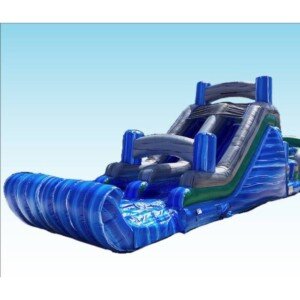 16′ Double Lane Extreme Slide
This is a double-lane, part slide, part obstacle course that gives your party guests the best of both worlds!
Pair it with a longer obstacle course to get our Premium Rush option!
This can be used as a dry slide or a water slide. The dry slide would have an attachable stopper at the end of the slides like you see in the picture. The water slide would instead of an attachable, inflatable pool at the end for the participants to splash into! ($50 add-on)
Available to rent for 6 hours, 24 hours, or 48 hours.